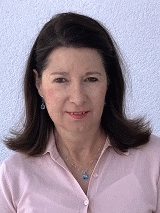 Marie-Valentine Florin
Managing Director at
IRGC Foundation &
Executive Director at
EPFL International Risk Governance Center
Contact: marie.florin@irgc.org
Marie-Valentine Florin is the managing director of the IRGC Foundation. Her main role is to ensure that effective strategies, partnerships and finances are in place to fulfil IRGC's mission. She leads  the process by which IRGC collaborative activities are selected and organised, focusing in particular about the role of IRGC as a multi-stakeholder platform and a convening place at the interface between science, technology and policy.
Before joining the IRGC Foundation in 2006, she was consulting local authorities on strategies and practices for sustainable development and was also involved in philanthropic and humanitarian organisations. She spent the first part of her career (1984-1999) in an international socio-cultural research and marketing consulting firm. She graduated from Science Po in Paris (public policy and management), and then earned post-graduate diplomas in marketing strategy, sustainable development and environmental diplomacy.
Since 1.1.2016, she is also executive director of the EPFL International Risk Governance Center.