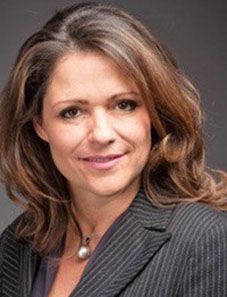 Martha J Crawford
Senior Lecturer of Business Administration
Harvard Business School
Martha Crawford is a seasoned business executive and expert on environmental and technological risks, with strong international perspective. Based in Boston, where she is on the faculty of Harvard Business School, Crawford teaches a core-curriculum course on leadership and corporate accountability, and an elective course on energy in the 21st century.
As a former CTO of multinational enterprises in the energy and heavy industry sectors, Crawford brings strategic perspective on technological risk management to the IRGC. And thanks to her decade of work, early in her career, in intergovernmental organisations (OECD, World Bank), focusing on environmental policy, Crawford also brings a practical understanding of environmental risks and their policy and economic implications, for business and society.
Since 2013, Crawford has served as Independent Director for two France-based multinationals (Ipsen Pharmaceuticals, Altran Technologies). On the Altran Board, Crawford currently serves as Chair of the Nominations and Governance Committee (Altran), and as a member of the Audit Committee.
Crawford holds a PhD in environmental engineering from Harvard University SEAS, and an MBA from the French Collège des Ingénieurs. In 2012, she was nominated by the French President as a Dame in France's National Order of Merit, for her contributions to technological innovation in industry.